Does any of this sound familiar?
You'd like to get featured in high-profile newspapers, magazines, and on radio and TV but are unsure of the etiquette when it comes to approaching journalists (and you're not sure if your ideas are any good either)
You've tried to promote your business on social media, but sometimes feel as if you're talking to an empty room. And you have to work SO hard for every like, comment or share.
You find it hard to prioritise the activities you could be doing to promote your business: growing your email list, starting a blog/vlog or running live events, for example. You start new projects, but often end up giving up after a few weeks because they're taking up too much time.
This is all perfectly normal.
But if you want to makes sales, attract new clients (particularly higher-paying ones) and build a reputation in your industry, you do need to be out there telling the world about what you do.
Let me tell you a secret
In 15 years of running my own business, I've done all of the following:
Bought expensive online courses I can't really afford (hoping for that magic nugget of information that will completely transform my business). Some I never even started!
Bought online tools and resources I've never even used
Paid for consultancy sessions with so-called experts or 'gurus' that have left me feeling sorely disappointed
(Have you done that too? Don't worry, it's all behind you…)
It's only in the last few years, I've finally realised what makes the difference in your business.
Relationships
Every radio and TV appearance, every speaking engagement, every business opportunity….every single one can be traced back to the relationships I've built - both with my peers and influencers in my field.
Which is exactly why I created the Soulful PR Business Club - for people like you who want to grow their influence in the media.
People who don't want to do it alone.
People who think building a business - and learning how to promote it - is far more fun when you're part of a community.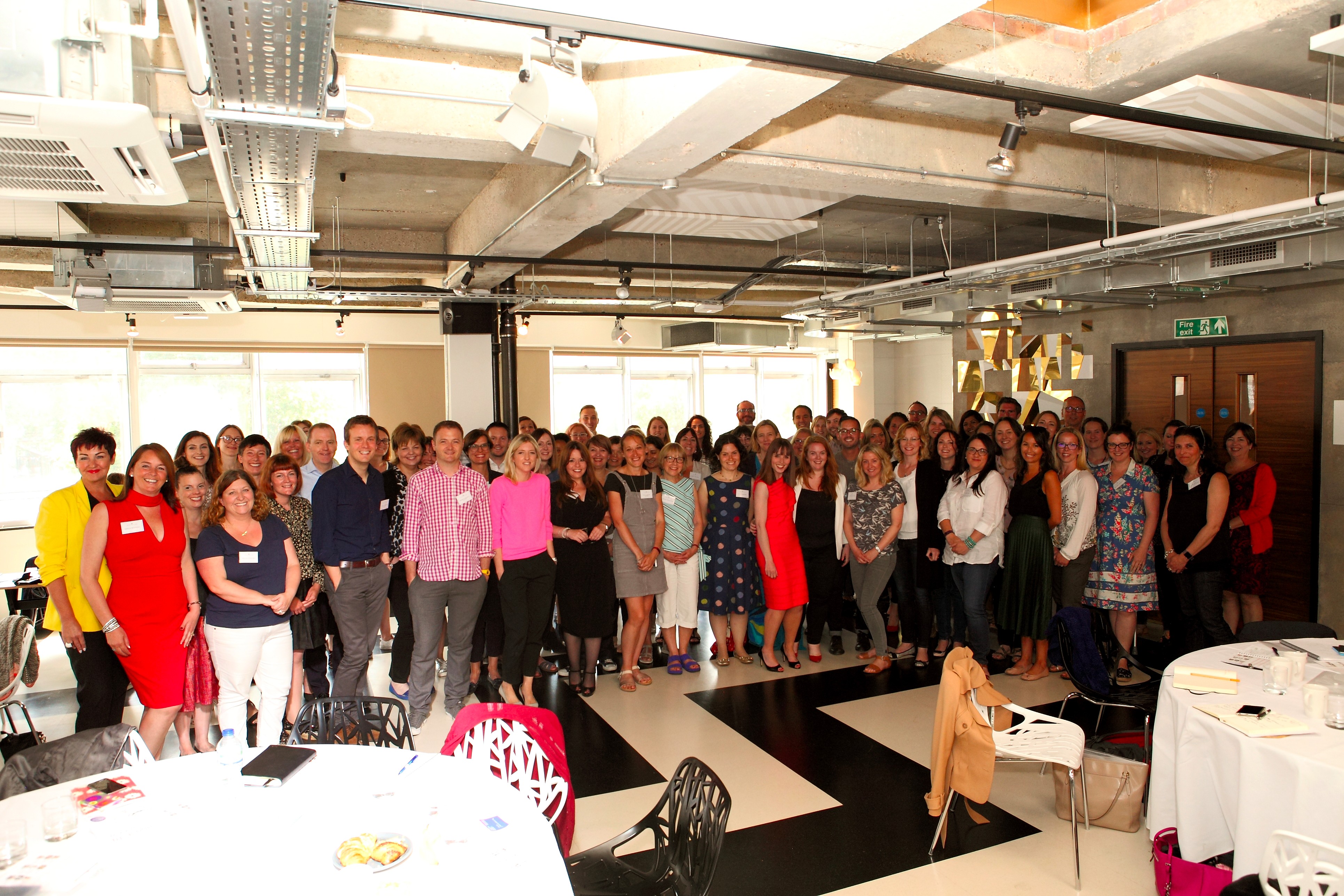 Soulful PR Business Club members at my recent Soulful PR Live event in London